COP15
0
Posted 16th December, 2009 in
Yesterday I was ready to leave for the COP15, hoping to get some good footage, meet interesting people for my posts and documentary, and eventually have my voice heard, particularly regarding the issue of water.
Coming here in Copenhagen was, at first, a bit disappointing. With the Danish text leaked, negotiations looking dark, Bella Centre closed, protests and police all over the city... I felt like my coming here (and subsequent Co2 emissions) was less and less valuable than I originally expected.
Then, like a thunder in the sky, my video "COP15 Priority number one" was featured on the Home Page of YouTube. It got 45,636 views in less than two days and became #99 - Most Viewed (All Time) - Non-profits & Activism - Italy.
Now, while this may sound like a pleasant and promising news, it also comes at a price. Right now it has about 200 comments, which is what's left of the hundreds of insults, brainless and mistyped shouts that I received. Somehow, the intelligence of the YouTube comments never ceases to amaze me, which reminds me a great strip from XKCD: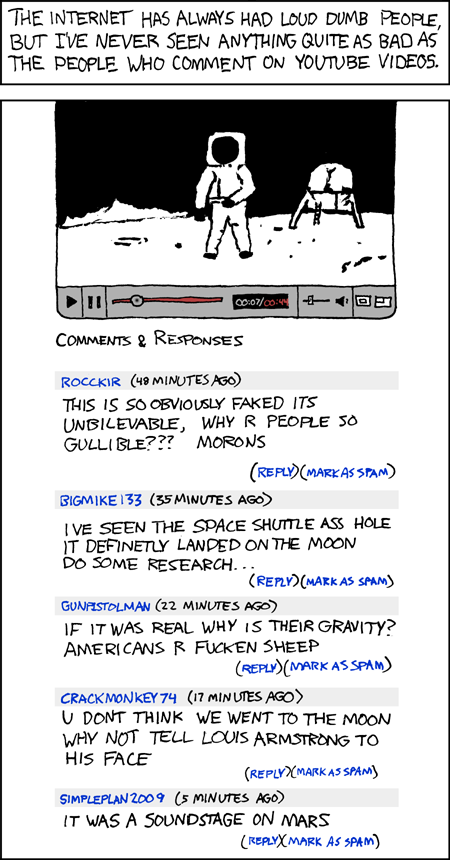 If it was extremely improbable that any of the world leaders saw this video, now it's becoming a bit more likely. A little bit. And if hundres of hate comments are the price to pay, it's alright. I can take it.
p.s. This article was crossposted TH!NK ABOUT IT - Climate Change blogging competition..